4 SaaS Trends We Discovered That Will Make You Think "Why Is No One Else Talking About This?!"
Download our 2-page complementary Checklist and learn about the key SaaS Trends that will aid you in assessing software options more effectively. After filling out our form you will be redirected to a thank you page and you will receive the Checklist in your email inbox. Please make sure to check your spam and promotions folders!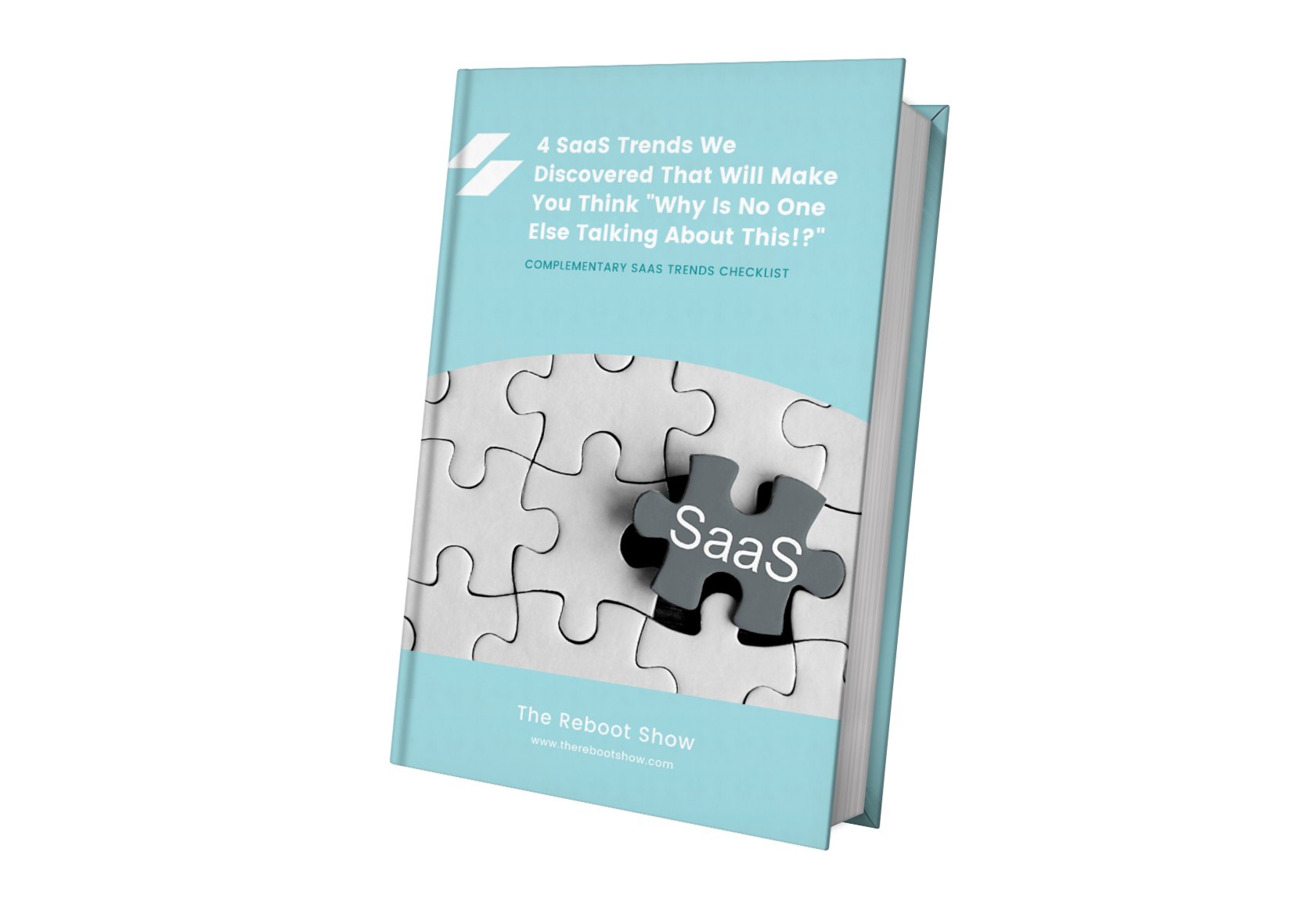 What's Inside The Checklist?
Instant access to the SaaS trends that are disrupting markets without having to do hours of research yourself
4 trends that will be responsible for USD $60.36 Billion by 2023
Say goodbye to searching for the latest trends in SaaS and find what you need in this easy-to-read 2 page checklist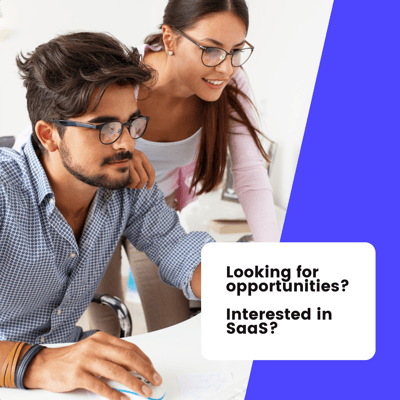 Are you trying to look for new opportunities in the tech space?
Are you trying to improve your position?
Are you trying to find the best of the best software?
It can be extremely difficult because there's so much information and it's not easy to know what information to trust.
Knowing where to go is a daily challenge that we all face in an information loaded world.
I'm sure you've tried to search for information in the past and you've probably found that either the information is not reliable or the content is repetitive and boring.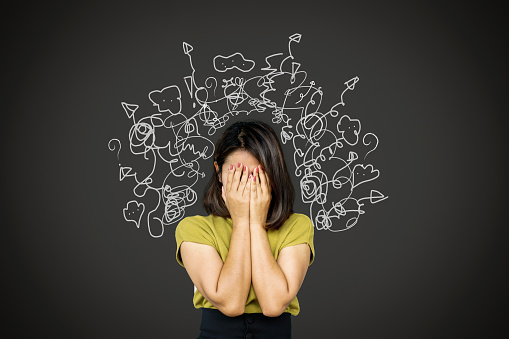 So What Can You Do About It?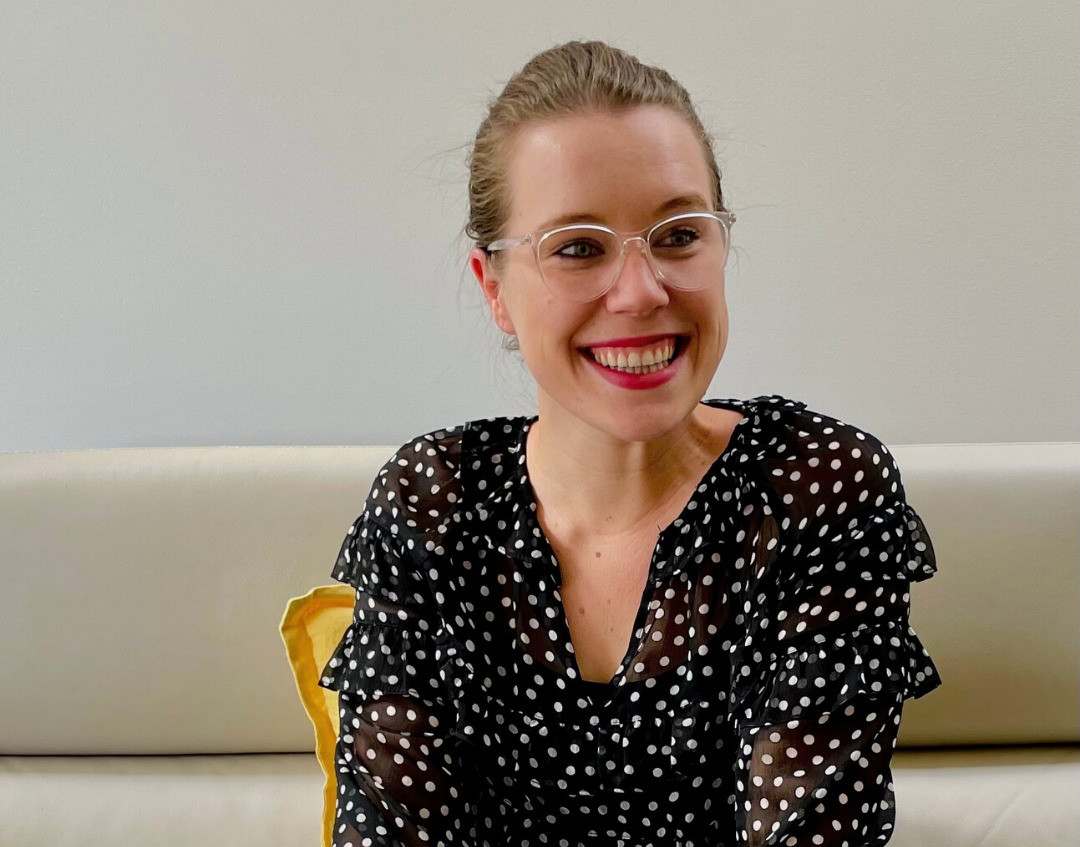 At The Reboot Show, we research and harness the knowledge, experiences and opinions of technology and business thought leaders which is why we're the most reliable creator of technology discussion. This is how we've developed the most useful SaaS Trends Checklist.
Sally A Illingworth
Media Director At The Reboot Show
In other words, we can become the trusted destination for all your technology information needs. And it starts with downloading our SaaS Trends Checklist.
We're always harnessing the knowledge, experiences and opinions of business and technology thought leaders to create informative discussion.
We've spoken with thought leaders from some of the largest SaaS companies in the world, including Salesforce.
Plus, we've spoken with countless emerging SaaS players who are taking advantage of these trends such as Tableau, Box Inc, Metigy and Tribu AI - just to name a few.
Oh, and we've spoken with Australia's leading digital infrastructure provider NextDC about the growing SaaS market and how enterprises are taking advantage of hybrid cloud strategies to benefit from the scalability and optionality offered by SaaS via public and private cloud networks.
We've Spoken With Thought Leaders From Some Of The Largest SaaS Companies In The World
Whether you're a business executive, startup founder, technology practitioner or ambitious creative - keeping an eye on these trends will allow you to pivot your thought leadership to the next level.
Next time you're involved in a discussion with customers or peers, harness these trends we discuss to contribute impressive insights and perspectives - your peers will walk away thinking "wow, that's interesting" and your customers will think "you know your stuff, we should keep talking"!
The average business in 2021 has 80 IT-sanctioned SaaS apps - that's a 10x increase in the last 6 years!
And businesses estimate that in the next 4 years, 85% of the apps they use will be SaaS based solutions.
Plus, with Gartner estimating that by 2024 there will be a major skills shortage across IT departments and organisations for SaaS skills and expertise, there's no denying that knowledge about SaaS, including these 4 trends, is increasingly valuable.