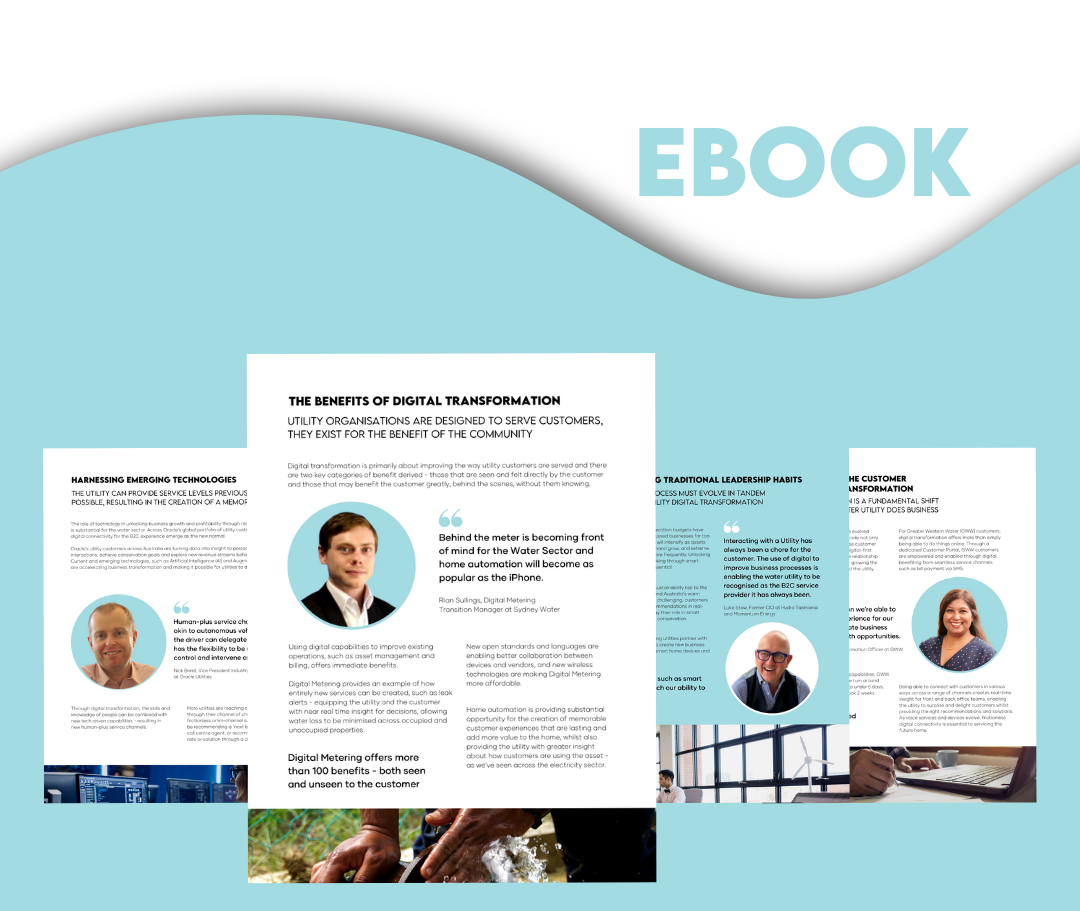 Customer first, is your utility?
Register for instant access and gain insight from industry experts on the outlook for sustainability, security, affordability and digitisation of water utilities across Australia.
After registering you will be directed to the ebook plus you will receive a copy via email.

This ebook summarises key insights from our utility industry 'Digitising Water Services' panel discussion including:
How customers are influencing digital transformation investment decisions

How emerging technologies are reducing cost to serve and bolstering water conservation

The two categories of benefits for water services from digitisation

How digitisation is creating new revenue opportunities
Is your water utility going through a digital transformation?
Trying to reduce cost to serve?
Searching for revenue streams behind the meter?
We've spoken with utility industry experts
These 4 industry experts have contributed to this ebook, providing you with the most reliable insights about successful digital transformation strategies and the outlook for water utility organisations across Australia.
Having these insights will allow you to pivot your thought leadership to the next level.
In your next discussion, harness these expert insights - your peers will think "wow, that's interesting" plus your customers and partners will have greater confidence you're the best advisor for them.